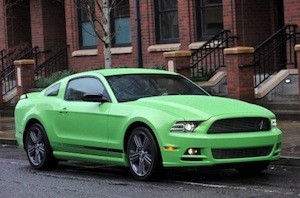 Since the first automobile took to the streets, there have been drivers who were passionate about their cars. Things jumped to a whole new level, though, in the spring of 1964.
That change happened at the 1964 World's Fair, when the world got its first look at the brand new Ford Mustang. An early release for the 1965 model year, that first run of Mustangs has come to be affectionately known as the 1964½ Mustang among aficionados.
At our Winston-Salem used car dealer, we love taking the time to look back on the historic path the led the Ford Mustang to its current position as one of the world's most widely adored and coveted muscle cars.
The Fast Track to Becoming a Legend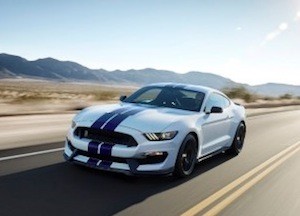 When it first hit the road, the 1964½ Ford Mustang was more than just popular; the American muscle car created a whole new segment, known among enthusiasts as "pony cars" thanks to the Mustang's iconic badging. For the modern pony car enthusiast, our inventory of used Ford Mustang cars in Winston-Salem is a veritable dream come true!
Over the course of its first three generations, the Ford Mustang continued to woo drivers with its incredible combination of power and style. The fourth generation, which ran for a decade starting in 1994, took cues from Ford's updated themes with sharper lines and an aggressive stance.
Most recently, the fifth generation Mustang tore onto the road in 2005 with an updated style that calls back to the original fastback muscle cars of the 1960s. This sixth generation follows in similar fashion, embracing the bold style of the classic models in a newly modern way.
No matter what you love about this American legend, you'll find it on our lot when you can in for a test drive you'll never forget! To learn more about our inventory, including the Ford Mustang models we currently have in stock, be sure to contact Frank Myers Auto Maxx online or to call our team at (866) 242-1277 today.