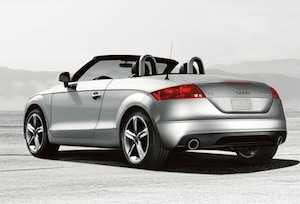 When you head to the used car dealership, chances are that you have a budget in mind for your potential purpose. Don't let that deter you from holding out for a car that you really love, though; at Frank Myers Auto Maxx, we're proud to provide our shoppers with a wide array of tantalizing models to choose from.
In fact, we're proud to offer many dependable pre-owned luxury models for our customers to check out. With offerings from many different automotive manufacturers, we're confident that you'll find the perfect fit for your standout style on our lot.
Luxurious Selection Sets Frank Myers Auto Maxx Apart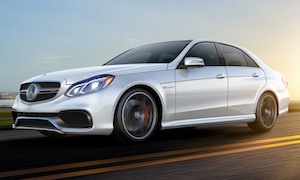 One attractive option at our Winston-Salem used car dealer is a 2001 Audi TT. This standout coupe from Audi showcases all of the precision performance that German engineering is renowned for, with a powerful four-cylinder engine mater to a manual gearbox for the utmost in control behind the wheel. Decked out in Lake Silver Metallic, this machine is sure to turn heads.
Another captivating choice is the 2005 Jaguar S-Type. This beauty is a modern classic. Fortunately for our shoppers, we currently have two of these marvelous cars in stock: one sports a V6 engine, while the other takes advantage of a V8 for even more high energy performance.
Those who prefer a more timeless approach to luxury design will surely marvel in the 2002 Mercedes-Benz E-Class that we currently have in stock. Boasting an eight-cylinder engine and dazzling shoppers in Silver Metallic, this refined sedan is sure to make a bold statement for any automotive enthusiast.
No matter what your individual tastes are, a luxurious vehicle complements any style. For more information on our wide selection of vehicles, including our most prestigious models, be sure to contact our used car dealer in Winston-Salem online or to call our courteous team directly at (866) 242-1277 today!