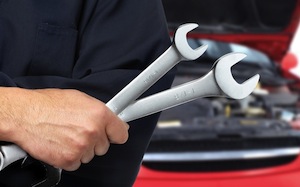 At Frank Myers Auto Maxx, we're proud of the incredible professionalism and dedication that has allowed our team to dispel the negative reputation that many shoppers associate with other used car dealerships. On our lot, you'll find nothing but caring and respectful associates to lend a hand while you shop.
That same dedication to our customers has allowed our experienced service professionals to put our customers at ease when they visit us for maintenance or repairs. Our team isn't looking to talk you into unnecessary repairs to make a quick buck – we'd much rather be honest with our customers to form a long lasting relationship. That's how Robert, our director of service, has earned the nickname "Straight Talk!"
In fact, many of our visitors have been so impressed by their experiences with us that they've been compelled to post their own reviews online. We're proud to earn these reviews, and we're also proud of our 4.5 out of 5 stars overall rating on DealerRater.com!
Customers Offer Praise for Frank Myers Auto Maxx Service Center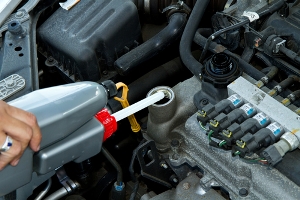 One thing that customers tend to remark upon after visiting our Winston-Salem auto repair shop is the outstanding nature of our staff. With phrases like "honesty and integrity" and "quick and courteous" appearing in our reviews, it isn't hard to see that we have a team that we're proud of.
As one reviewer writes, "I have never enjoyed having my car serviced until today!" She goes on to say that, "the people at Frank Myers Auto Maxx are amazing! They are so friendly and helpful, and experts in the field." This is the sort of assistance that we aim to offer every customer who visits our shop!
With such a dedicated team staffing out service department, we're thrilled to provide all of our customers with an exceptional service experience. For more information on our staff, our facilities, and the many types of service that we provide, be sure to contact our car repair shop in Winston-Salem online or to call us directly at (866) 242-1277 today!