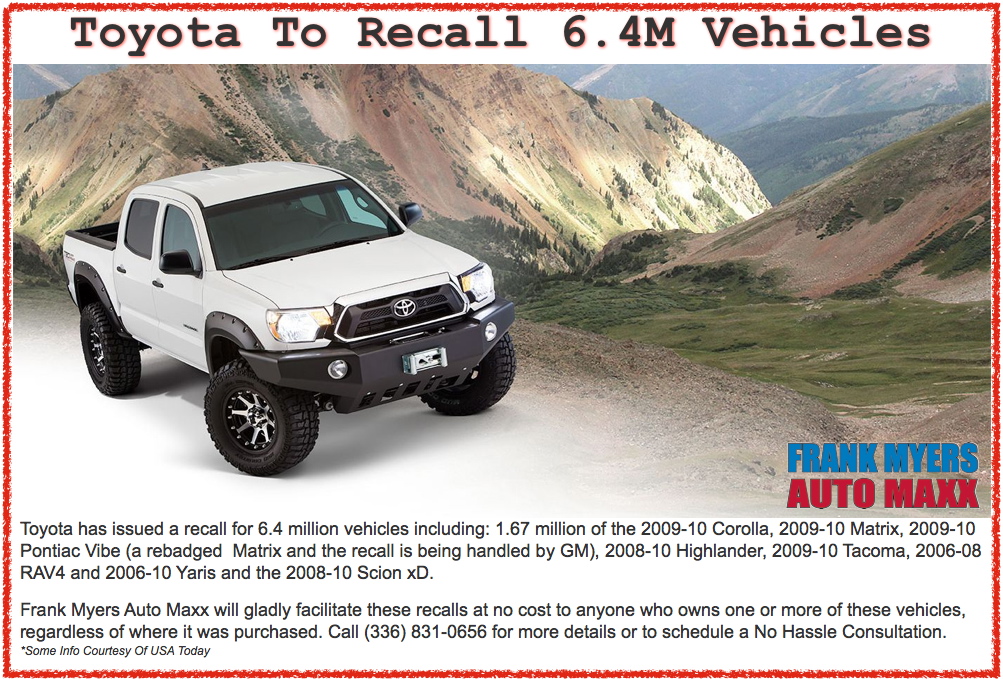 Toyota has issued a recall for 6.4 million vehicles including: 1.67 million of the 2009-10 Corolla, 2009-10 Matrix, 2009-10 Pontiac Vibe (a rebadged Matrix and the recall is being handled by GM), 2008-10 Highlander, 2009-10 Tacoma, 2006-08 RAV4 and 2006-10 Yaris and the 2008-10 Scion xD.
Frank Myers Auto Maxx will gladly facilitate these recalls at no cost to anyone who owns one or more of these vehicles, regardless of where it was purchased. Call (336) 831-0656 for more details or to schedule a No Hassle Consultation.
Frank Myers Auto Maxx and Frank Myers Auto Repair are both located at 4200 North Patterson Avenue in Winston-Salem, NC 27105. 
*Some Info Courtesy Of USA Today