Profiles of Success, a new television series of documentaries, will premiere on August 3, 2012 on the Biography Channel and feature Winston Salem, NC entrepreneurs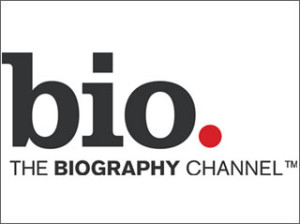 Orlando, FL – A new television series created by Emmy Award Winning Director and Producer Nick Nanton, and Emmy Award Nominated Producer JW Dicks, called Profiles of Success.
"Profiles of Success" is a series of specials that will air Nationally on The Biography Channel on Friday mornings throughout 2012 and 2013 at 7:30am to help people start their day with success.
The premiere episode will be a documentary produced by CelebrityFilms® titled "Car Men". It will air Friday, August 3, 2012 at 7:30am.
"Car Men" has won 5 Telly Awards and features two Winston-Salem business owners, Frank and Tracy Myers, detailing their touching and occasionally hilarious story of how the they created a car business known all across America for its successful out-of-the-box thinking. "Car Men" was filmed on location at Frank Myers Auto Maxx and the surrounding Winston-Salem area in the Summer of 2011.
About CelebrityFilms® 
CelebrityFilms™ produces documentaries and television shows about real life businesses, entrepreneurs and experts in their industries. The edutainment productions all tell true stories with real practical information that viewers can learn and benefit from.
"Movies and television that both educate and entertain are unique mediums that let people convey powerful stories and practical lessons to their audience", says Nick Nanton an Emmy® Award Winning Director and Producer,
Nanton and Emmy Nominated Producer, JW Dicks also produce multiple syndicated television shows including The Brian Tracy Show, Meet the Experts, The Michael E. Gerber Show, World Fitness Elite, Consumer's Advocate, The New American Dream and Health & Wellness Today.  Their productions have been nominated for 2 Emmy's, have won 1 Emmy, and they have been awarded 13 Telly Awards for excellence in television and film production.  Combined, they have produced and directed more than 300 television episodes and are currently in production on over a dozen films.
Dicks & Nanton have been seen in USA Today, The Wall St. Journal, Newsweek, Inc. Magazine, The New York Times, Entrepreneur® Magazine, FastCompany.com and have appeared on ABC, NBC, CBS, and FOX television affiliates around the country, as well as on CNN, FOX News, MSNBC and CNBC, speaking on subjects ranging from branding, marketing and law, to American Idol.