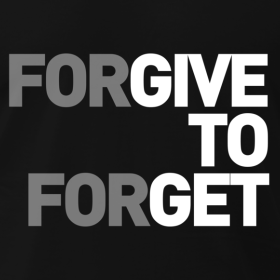 Ho ho ho, the holidays are here! If you're like me, you're wondering, "How did this happen?" 2011 flew by faster than I thought possible.
Each year I'm amazed at how quickly the year goes by. One minute I'm hearing back to school ads on the radio and then before I know it, Santa greets me at the grocery store, ringing that little bell in my ear.
Ok enough with the shock . . . there's really nothing to do at this point but to embrace it! Thanksgiving, Christmas, Hanukkah, Kwanza, New Years – they're approaching and it's time to step up and make this a season one to remember for many years to come.
Now I'm getting to my point. What I know for sure (and now I sound like Oprah) is that the term "Give to Get" really is true. Whenever I give of my time and talents, I reap a harvest of contentment and joy. What I also know is that without planning on my part, the chance of actually doing something for someone else decreases with each holiday party and activity.
Now is the time to make a plan to give. I promise that by giving to others this season, we will all grab our own pocket of joy amidst the craziness of the season!
Why not start small by giving to one of the organizations I've listed below? After that, you may feel so good that you want to do more. Find a place to volunteer your time – at a school, a shelter, a hospital, etc. The opportunities for giving are endless and no effort is too small. Ok, time to start . . .
Check out these great places to GIVE TO GET this holiday season:
HomesForOurTroops.org (support our troops)
Operationsmile.org – (help those with a cleft palate)
Cradlestocrayons.org – (support homeless and low income children)
ASPCA.org – American Society for the Prevention of Cruelty to Animals (support animals)
MOWAA.org – Meals on Wheels (support senior citizens)
Foodforthepeople.org – (support poor in the world)
www.worldvision.org -World Vision (support underprivileged everywhere)
www.sharedhope.org – Shared Hope International
(support victims of human trafficking)
Happy Thanksgiving, Merry Christmas, Happy Hanukkah, Happy Kwanza and Happy New Year to all of you! May this be the year we all GIVE TO GET!
About Tracy Myers & Frank Myers Auto Maxx
The original Frank Myers Store was started more than 83 years ago by Frank Myers, the Great-Grandfather of the current owner Tracy Myers and the Grandfather of the previous owner, Franklin Myers. Tracy has spent the past 15+ years trying to change the landscape of the car business and the bruised reputation of car salespeople all over the country. Tracy was one of the first 100 Certified Master Dealers in the Nation, a NIADA Eagle Award Winner and was the youngest recipient ever to be honored with the highest available distinction in the used car industry…the National Quality Dealer award. Frank Myers Auto Maxx was recently recognized as one of the Top 22 Independent Automotive Retailers in the United States by Auto Dealer Monthly Magazine, one of the Top 10 Internet Auto Retailers in the Nation and one of the Top 3 dealerships to work for in the country by The Dealer Business Journal. Tracy is also the Co-Creator of the world famous "Everybody Rides" program and author of the best selling book "Uncle Frank Sez" available at Amazon.com and better bookstores. He is a Christian Business Owner whose goal is to run his business "By the Book". The dealership specializes in helping people find, qualify for and own the vehicle of their dreams with little or no money down…even with less than perfect credit.
Contact Frank Myers Auto Maxx
Frank Myers Auto Maxx
4200 N. Patterson Avenue
Winston Salem, NC 27105
SALES PHONE: 336-767-3432
SALES WEBSITE: https://www.FrankMyersAuto.com
SERVICE PHONE: 336-831-0656
SERVICE WEBSITE: https://www.frankmyersauto.com/winston-salem-auto-repair.html