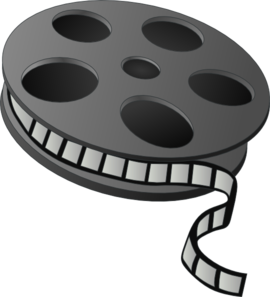 My name is Tracy Myers, owner of Frank Myers Auto Maxx in Winston Salem and I have a confession to make: I LOVE MOVIES! Nothing goes together quite as good as Summertime and movies. Nothing except peanut butter and jelly but, I digress. In the Summertime, people flock to the movies to escape the heat and enjoy the best (and worst) Hollywood has to offer.
And I'm no exception. I'm always excited about finding another really good movie to add to my list of all-time favorites which include The Wizard Of Oz, Casablanca, The Godfather Trilogy, Gone With The Wind, Singing In The Rain and An American In Paris to name a few. Pretty sure "Iron Man 3″ will beat records this summer, considering it will play for a couple more months and has already earned ridiculous amounts of money at the box office. Personally, I thought it was the worst movie of the series. What did YOU think?
Here's a few of the movies coming out this summer. Look over the list and decide which you want to see on the big screen, which movies fall into the "watch at home" category and which ones you refuse to watch at any cost (We're talking to you Smurfs 2)
Friday, June 7
THE INTERNSHIP – Vince Vaughn and Owen Wilson play two middle-aged, unemployed salesmen who land an internship at Google and try adapting to the digital age. Times Movie Review. Authors Note: Is it just me or does this seem like the 90th film these 2 have made together? That's 89 films too many if you ask me.
MUCH ADO ABOUT NOTHING – The Avengers' director Joss Whedon shot this non-star update of Shakespeare's rom-com in his backyard. Times Movie Review
Purge, Dirty Wars, Evocateur: The Morton Downey Jr. Movie, Finding Joy, Hello Herman, Hey Bartender, Passion, Rapture-Palooza, Syrup, The Wall, Tiger Eyes, Violet and Daisy, Wish You Were Here.
Wednesday, June 12
THIS IS THE END – Think of Night of the Living Dead with the paranoia but not the zombies, or a one-room Pinter play with way more shouting. Times Movie Review. Author's Note: Now THIS looks like a great popcorn flick. Not a lot of substance here but isn't that what we all need sometimes?
More Than Money, Pandora's Promise
Friday, June 14
MAN OF STEEL – The Superman saga gets its latest reboot from director Zack Snyder and producer Christopher (Dark Knight) Nolan. With Henry Cavill as the Kryptonian muscleman, Amy Adams as Lois Lane and Russell Crowe as Jor-El (Brando played him in 1978). Kevin Costner, Michael Shannon, Laurence Fishburne and Diane Lane grace the slick supporting cast. Times Movie Review. Author's Note: I'm a HUGE fan of Superman but the last film reboot was boring. The early previews looked equally dull to me but the newer ones look action packed. While I still can't get accustomed to that odd looking new suit, I'll still check out this movie simply for nostalgic reasons.
THE BLING RING – Sofia Coppola's Marie Antoinette, obsessed with her clothes, had nothing on the gang of klepto-cuties who in 2010 stole frocks and jewels from the homes of L.A.'s glitterati. Coppola's highly-caffeinated film version, based on a Vanity Fair article, stars Emma Watson, a long way from Hogwarts. Times Movie Review
A Hijacking, Apostles of Comedy: Onwards and Upwards, Berberian Sound Studio, Call Me Kuchu, Far Out Isn't Far Enough: The Tomi Ungerer Story, Hatchet 3, Stuck in Love, The Guillotines, The Stroller Strategy, Twenty Feet from Stardom, Vehicle 19
Sunday, June 16
My Little Pony: Equestria Girls Author's Note: Since my 8 year old daughter LOVES My Little Pony, guess who will be watching this movie on opening day? Yep…THIS guy.
Friday, June 21
MONSTERS UNIVERSITY – Pixar's first prequel feature sends Monsters, Inc. creatures Mike (voiced by Billy Crystal) and Sully (John Goodman) back to their college years, under the severe tutelage of M.U. Dean Hardscrabble (Helen Mirren). Times Movie Review. Author's Note: Monsters Inc. was one of my favorite Pixar films so I'm excited about this one.
WORLD WAR Z – As in Zombies! Brad Pitt stars as a UN troubleshooter trying to save humanity from a terrorist conspiracy of the walking dead. Pitt also produced this expensive, problem-strewn adaptation of the novel by Max Brooks (Mel's son), directed by the genre-trotting Marc Forster (Monster's Ball, Finding Neverland, The Kite Runner, Quantum of Solace). Times Movie Review. Author's Note: This one will be really good or a BIG stinker. Only time will tell but it's got to do BIG biz to recoup its giant budget.
As Cool as I Am, Between Us, Somm, Storm Surfers 3D, The Attack, Unfinished Song
Friday, June 28
THE HEAT –  It's a cop comedy, with girls: FBI agent Sandra Bullock and Boston policewoman Melissa McCarthy find that opposites distract as they chase a drug lord. Times Movie Review. Author's Note: I predict this film will do massive business because of its extremely likable and bankable stars. The funny trailer doesn't hurt, either.
WHITE HOUSE DOWN – The President is in peril again in this fantasy drama from Doomsday-dependent director Roland Emmerich (Independence Day, The Day After Tomorrow, 2012). Times Movie Review. Author's Note: Why do they keep making this movie every year with a different title?
I'M SO EXCITED – Pedro Almodovar, perhaps the world's top director-showman, returns to his campy, dyed roots in '80s comedy with this delirious comedy about the passengers and crew on a plane that may be headed for disaster. Think Flight, relaunched as farce. Times Movie Review
100 Bloody Acres. A Band Called Death, Byzantium, Copperhead, Detention of the Dead, Redemption, Some Girls, The Secret Disco Revolution, The Stroller Strategy
Wednesday, July 3
Kevin Hart: Let Me Explain , Big Star: Nothing Can Hurt Me
Friday, July 5
DESPICABLE ME 2 – In this sequel to the 2010 animated smash, the naughty-nice Gru (Steve Carrell's voice) faces a new world-dominator wannabe, voiced by Andy Garcia. Tell the kids the adorable Minions are back! Times Movie Review. Author's Note: As long as the Minions are back, I'm there!
The Lone Ranger, The Way, Way Back, Hammer of the Gods
Wednesday, July 10
Israel: A Home Movie
Friday, July 12
PACIFIC RIM – It's robots vs. aliens in this worlds-collide action epic—the Earth robot steered by two pilots, one for each side of the machine's brain. Pacific Rim could be Transformers with a high I.Q. and a cinematic high. Times Movie Review
Blackhats, Crystal Fairy, Dealing With Idiots, Fruitvale Station, Grown Ups 2, Hot Flashes, The Hunt, V/H/S/2
Wednesday, July 17
Turbo 3D/2D
Friday, July 19
R.I.P.D. – Or: Zombie Cops! Ryan Reynolds, a recently deceased policeman, joins the Rest In Peace Department of undead vigilantes to find his murderer. This weird comedy presence, directed by Red's Robert Schwentke, sports a cast of veteran overachievers: Jeff Bridges, Kevin Bacon and Mary-Louise Parker. Times Movie Review
Girl Most Likely, Red 2, The Conjuring, Evidence, The Act of Killing
Friday, July 26
THE WOLVERINE – Or: Hugh Jackman Goes to Japan. After the X-Men trilogy, his own 2009 spinoff and the briefest cameo in X-Men: First Class, the Clawed One faces the Silver Samurai (Will Yun Lee, one of People's Sexiest Men Alive in 2007) in a Marvel smackdown directed by James Mangold (Walk the Line). Times Movie Review. Author's Notes: I'm a fan of The Wolverine comic books but I think all of The Wolverine movies have been stinkers. Perhaps this one will change my mind.
BLUE JASMINE – Woody Allen is back home for just the second time in his last nine films. The plot synopsis — "the story of the final stages of an acute crisis and a life of a fashionable New York housewife" — hints at a quarter-century-later return to Allen's murky psychodramas starring Mia Farrow. Cate Blanchett heads the writer-director's usual sterling cast: Alec Baldwin, Bobby Cannavale, Sally Hawkins and Louis C.K. Times Movie Review
Blackfish, Frankenstein's Army, Stranded
Wednesday, July 31
The Smurfs 2 3D; 2D, Smash and Grab: The Story of the Pink Panthers. Author's Note: Dear Lord, PLEASE spare me from having to watch either of these films. 
Friday, August 2
2 GUNS – In the current climate, that might seem two guns too many. But two is never enough in a Hollywood action picture, especially with Denzel Washington and Mark Wahlberg holding the firearms, as a pair of federal officers double-crossed by the mob ring they have been stealing from. Times Movie Review
Cockneys vs Zombies, Europa Report, The Artist and the Model, The Spectacular Now, Top Cat
Wednesday, August 7
Percy Jackson: Sea of Monsters. Author's Note: The first Percy Jackson movie disappointed at the box office so I'm surprised that they made a sequel. That's great news because the first film was great! I hope this one is as entertaining as the first.
Friday, August 9
ELYSIUM – In the future world of 2154, rich humans luxuriate on an Edenic space station called Elysium, while the 99 percent are stuck on Earth. Starring Matt Damon, Bourne again as a proletarian rebel, and Jodie Foster as the CEO of Elysium. Times Movie Review
We're the Millers, Disney's Planes 2D/3D, Blood, I Give it a Year, In a World . . . , Lovelace
Wednesday, August 14
The Patience Stone
Friday, August 16
Paranoia, The Butler, The To-Do List, Ain't Them Bodies Saints, Austenland, Cutie and the Boxer, Prince Avalanche
Friday, August 23
THE MORTAL INSTRUMENTS: CITY OF BONES – An urban-contemporary Twilight Saga crossed with the Underworld movies, Cassandra Clare's novels about a New York girl discovering her inner power, and a host of demons trying to destroy her, aim for teen franchise gold. Lily Collins (Snow White in Mirror Mirror) is Clary, the half-angel, all-warrior heroine. Times Movie Review
THE WORLD'S END – Director-writer Edgar Wright and writer-star Simon Pegg, along with designated lovable-oaf character actor Nick Frost, are back with a movie about a five-friend pub crawl that explodes into a defense of imperiled Planet Earth. Times Movie Review
Grandmasters, You're Next
Winston Salem, High Point and Kernersville, NC Movie Theaters
Maybe I'll see you at one of the local Triad, NC movie theaters below this summer. I'll be the one hiding behind a big tub of popcorn.
Carmike Wynnsong 12
4510 Kester Mill Road
Winston Salem, NC
336-765-1555
a/perture Cinema
311 W. 4th St
Winston Salem, NC
336-722-8148
Grand 18 Winston-Salem
5601 University parkway
Winston Salem, NC
336-767-1310
Marketplace Cinemas $2.50
2095 Peters Creek Pkwy
Winston Salem, NC
336-725-4646
Countryside Cinema Kernersville
755 Cinema Dr
Kernersville, NC
336-993-8200
Regal Palladium Stadium 14
5830 Samet Dr, High Point, NC
336-882-1438