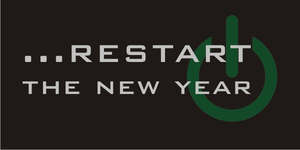 The beginning of the new year motivates me. Something about a new beginning. The promise of a better year ahead. The chance to start over. Like most people, I always enjoy a fresh start and a chance to make life better. What about you? Are you making resolutions and setting goals for 2012?
The good news is we're not alone; technology is on our side. Use a Smartphone to track goals and stay motivated this year. Research shows that less than half of people who make New Years Resolutions actually keep them. Use these apps to defy the odds and make 2012 the year you achieve everything you desire.
Apps to keep you on track in 2012 . . .
Joe's Goals
A free tracking tool to monitor habits and daily goals.
Strengths: ease of use, simplicity, and daily score keeps you motivated.
Best for: keeping track of short term objectives — things you need or want to do every day or week, such as exercising or writing your daily blog.
43 Things
Free social goal-making site that helps you connect with others to inspire and motivate you to try new things.
Strengths: social, inspirational, and connects to Facebook account.
Best for: getting support with reaching your goals from an Internet community, especially for reaching difficult goals.
GoalsOnTrack
A detailed goal tracking, task management, and time management service. Membership is $68 per year – it's BBB accredited and offers a 60-day money back guarantee.
Strengths: slideshow feature included to help you "subconsciously find ways to achieve your goals," integrated calendar and journal for creating an action plan.
Best for: anyone looking for a full-featured goal planning/achievement system.
Lifetick
A personal or professional goal achievement that acts like a personal trainer for your mind.
Strengths: email reminders to help you achieve SMART goals, with accessibility from smartphones, and a mobile Web version for iPhone, Android, and Palm users. Free version for up to 4 goals. (Paid version is affordable at $20 a year, with unlimited goals, journal tools and live stat updates.)
Best for: mobile devise accessibility and utilization of the SMART methodology of goal setting.
Don't Break The Chain!
"Don't Break the Chain is a simple calendar designed with the Jerry Seinfeld motivation technique in mind. As explained on Lifehacker, Seinfeld's productivity secret was to use a giant calendar and mark off each day he completed his writing task; the growing chain of red X's encouraged him to maintain his desired habits."
Strengths: simple and straightforward app that works best for achieving a single goal. Can be integrated with iGoogle and Google Chrome.
Best for: visual learners who have one large goal to achieve.
ToodleDo
"One of the best to-do list apps available today!"
Strengths: a powerful to-do list that creates action plans to help you reach goals.
Best for: tracking tasks and goals in one single place.
Now it's up to you, pick an app and get going making 2012 the year you defy the odds and reach your goals! If I can do it, so can you. We're in this together.
About Tracy Myers & Frank Myers Auto Maxx
The original Frank Myers Store was started more than 83 years ago by Frank Myers, the Great-Grandfather of the current owner Tracy Myers and the Grandfather of the previous owner, Franklin Myers. Tracy has spent the past 15+ years trying to change the landscape of the car business and the bruised reputation of car salespeople all over the country. Tracy was one of the first 100 Certified Master Dealers in the Nation, a NIADA Eagle Award Winner and was the youngest recipient ever to be honored with the highest available distinction in the used car industry…the National Quality Dealer award. Frank Myers Auto Maxx was recently recognized as one of the Top 22 Independent Automotive Retailers in the United States by Auto Dealer Monthly Magazine, one of the Top 10 Internet Auto Retailers in the Nation and one of the Top 3 dealerships to work for in the country by The Dealer Business Journal. Tracy is also the Co-Creator of the world famous "Everybody Rides" program and author of the best-selling book "Uncle Frank Sez" available at Amazon.com and better bookstores. He is a Christian Business Owner whose goal is to run his business "By the Book". The dealership specializes in helping people find, qualify for and own the vehicle of their dreams with little or no money down…even with less than perfect credit.
Contact Frank Myers Auto Maxx
Frank Myers Auto Maxx
4200 N. Patterson Avenue
Winston Salem, NC 27105
SALES PHONE: 336-767-3432
SALES WEBSITE: https://www.FrankMyersAuto.com
SERVICE PHONE: 336-831-0656
SERVICE WEBSITE: https://www.frankmyersauto.com/winston-salem-auto-repair.html