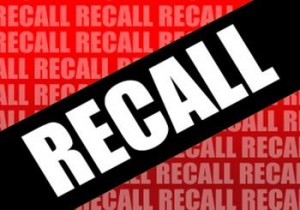 General Motors has been forced to recall the Chevy Cruze due to engine fires. The Chevy Cruze is a popular model that has helped the American car company win back small-car buyers.
475,000 vehicles are covered in the recall, all made in the U.S. from September of 2010 through May of 2012. The sedan's reliability has been questioned because of its five recalls since it was introduced nearly two years ago.
The fires can break out when fluids drip onto a hot plastic shield below the engine. The problem occurs mainly when oil is spilled and not properly cleaned up during changes, General Motors said Friday.
Eric Roth, Director of Customer Care at Frank Myers Auto Care and Repair Center in Winston-Salem, said "Frank Myers Auto Maxx is, as usual, ready to handle this unfortunate situation. We are offering to facilitate the recall at no charge to anyone who owns a Chevy Cruze."
To see if your car is included in the recall, call the service department at Frank Myers Auto Maxx in Winston-Salem, NC as soon as possible. The number is (336) 831-0656 or you can visit the dealership website at https://www.frankmyerstires.com
Frank Myers Auto Maxx, a used car dealer in Winston-Salem, is prepared to facilitate any and all recalls of most car makes and models. This includes but is not limited to: Ford, Chevy, Toyota, Nissan, Honda, Dodge, Kia, Hyundai and Chrysler.
Other Triad Area Chevy Dealers
While Frank Myers Auto Maxx is offering to facilitate the Cruze recall, the following Triad area Chevrolet dealerships should be authorized to handle the recall. Please call them for details or more information.
Modern Chevrolet
5955 University Parkway
Winston Salem, NC 27105
800-779-2433
Flow Chevrolet
1400 South Stratford Road
Winston Salem, NC 27103
336-760-7000
Parks Chevrolet
611 Edgewood Street
Kernersville, NC 27284
336-310-0258
Vann York Chevrolet
321 Eastchester Drive
High Point, NC 27262
Bill Black Chevrolet
601 East Bessemer Ave
Greensboro, NC 27405
877-328-9309
Why Is Frank Myers Auto Maxx Helping Triad Chevy Cruze Owners For Free?
Because they're not like other car dealers. They believe that helping folks in the community today will help them become Frank Myers Auto Maxx customers for life tomorrow.
Uncle Frank Sez: "Please know that neither Frank Myers Auto Maxx or the Frank Myers Auto Care and Repair Center are a part of General Motors, Chevrolet, or any of the dealerships mentioned above. We are simply trying to help."