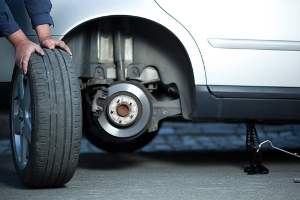 These days, drivers are busier than ever. With so much to do and so many places to be, it seems like many of our customers are always going, going, going! Unfortunately, the need to get somewhere leads many of our customers to neglect an important aspect of their vehicle's performance: stopping.
At our Winston-Salem auto repair center, we know that being able to stop or slow down in a contained and effective manner is positively crucial to staying in control and avoiding potential accidents. Accordingly, it's positively essential that our customers pay special attention to their braking systems to ensure effective stopping power.
There are many ways to tell if your vehicle's brakes may need some special attention. Our expert technicians have listed out a few of them to help you identify potential trouble with your brakes!
Easy-to-Spot Symptoms Offer a Dead Giveaway for Brake Trouble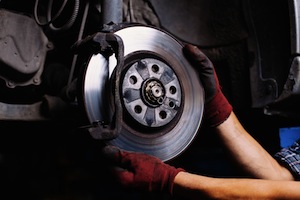 Many drivers who visit our auto repair shop in Winston-Salem for brake work stop by because of a noise that they hear while braking. A distinctive squeak is typically the result of a built-in indicator, which is designed to create an audible warning when your brakes began to wear down. A less-pleasant screeching, on the other hand, is a sign that your brakes are past due for replacement.
Another sign that your brakes need attention may be right at your feet. If you feel shaking, vibrating, or pulsing in your brake pedal, it can be an indicator that your brakes are wearing unevenly or that your rotors are warped. In either case, let one of our experts take a look.
If you're ever unsure whether your brakes need attention, don't hesitate to visit us; our expert technicians will inspect your brake system at no charge to determine whether or not you're due for service! To learn more about our free inspection, or to schedule an appointment for service, be sure to contact Frank Myers Auto Maxx online or to call our team directly at (866) 242-1277 today!