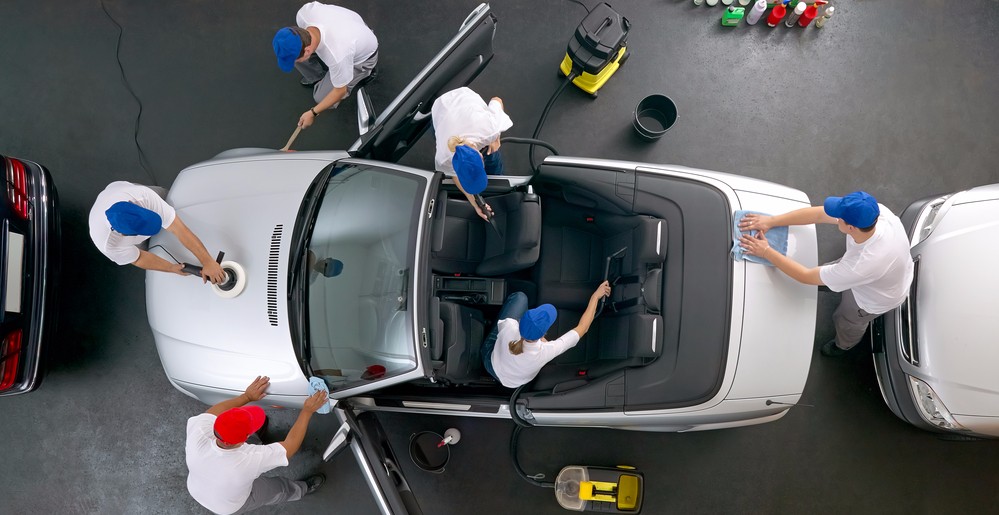 With spring rapidly approaching, it's hard to resist the temptation of a new beginning. So why bother? Start with your vehicle. A place where you spend so much time should be in impeccable shape once it's time to roll the windows down and enjoy the spring air. Check out these tips from our Winston-Salem auto repair center for an idea of how to make the most of warmer weather.
A Thorough Cleaning
It's called "spring cleaning" for a reason: open up the windows, air out your car, and get to work! Some prefer to get their car, truck, van, or SUV detailed at the turn of the seasons, but it can be more satisfying to do it yourself. Get rid of the junk that may have accumulated in your back seat. Sort and organize your glove compartment and center console. Throw out any trash, and clean out the trunk. Then, take a vacuum to the whole thing! This won't only help get rid of allergens, but after a long, wet winter, there may be dirt, mud, and salt in the carpet of your vehicle.
Next, the moment you've been waiting for: the wash and wax. Cleaning a winter's worth of salt, grime, and debris off of your vehicle and getting it back to the gleaming shine you love will be infinitely satisfying. It'll also pay off in the long run, since a salt buildup can cause major problems, the least of which is rust.

Keep Up With Your Routine
After toughing it out all winter, your car may need more than just superficial TLC. You can head to Winston-Salem to get thorough maintenance done at our auto repair center! We'll make sure your tire pressure, wiper blades, and alignment are all in good shape, as well as checking out your engine.
Get ready for an amazing road trip season ahead. Visit us today and we'll make sure you're taken care of!