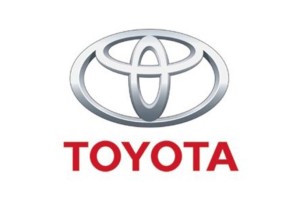 After last year's recalls, Toyota faced an uphill battle this year as the brand tried to recover its image and regain trust from its customers. Toyota has just announced that they have successfully responded to issues from over five million vehicles since the brand's three recalls last year. A Winston Salem Toyota distribution center for pre-owned Toyota vehicles, Frank Myers Auto Maxx, is happy to hear this news, and continues to sustain the brand's commitment to quality and safety going forward.
Toyota has renewed the brand's commitment to safety and customer service with the all new safety and quality offensive. Starting this year, Toyota plans to equip all vehicles with their all new "Smart Stop" braking system as a standard feature. Toyota also plans to re-train all employees globally to ensure the highest level of customer service when handling customer complaints. Of the five million issues solved this year, 1.8 million have been related to fixing stuck accelerators, and 3.1 million have been related to fixing or replacing loose or interfering floor mats.
Winston Salem used car dealer, Frank Myers Auto, is dedicated to providing the best customer service and is happy that Toyota has launched the all new safety and quality offensive. Frank Myers Auto Maxx is one of the leading dealers of Winston Salem used cars, with a wide selection of Toyota vehicles available in stock at most times. If you're looking for a trusted dealer of used cars, stop by Frank Myers Auto today and take one of the used Toyota cars, used Toyota trucks or used Toyota SUV's for a test drive.
Other NC Toyota Dealers & SC Toyota Dealers
While Frank Myers Auto Maxx is eager to point out that they would like to be your choice for pre-owned Toyota vehicles in Winston Salem, they admit that there seems to be several great area Toyota dealers to choose from. A partial list of those dealers include:
1)       Toyota of Charlotte – 13000 East Independence Blvd. Matthews, NC
2)       Toyota of Lake Norman – 13429 Statesville Rd Huntersville, NC
3)       Modern Toyota – 3178 Peters Creek Pkwy Winston Salem, NC
4)       Fred Anderson Toyota – 9101 Glenwood Avenue Raleigh, NC
5)       Rice Toyota – 2630 Battleground Ave Greensboro, NC
6)       Toyota of Concord – 7670 Bruton Smith Blvd Concord, NC
7)       Scott Clark Toyota – 13000 East Independence Blvd. Matthews, NC
8)       Town & Country Toyota – 9101 South Boulevard Charlotte, NC
9)       Victory Toyota – 1502 West D Street North Wilkesboro, NC
About The Author, Tracy E. Myers:
The original Frank Myers Store was started more than 83 years ago by Frank Myers, the Great-Grandfather of the current owner Tracy Myers and the Grandfather of the previous owner, Franklin Myers. Tracy has spent the past 15+ years trying to change the landscape of the car business and the bruised reputation of car salespeople all over the country. Tracy was one of the first 100 Certified Master Dealers in the Nation, a NIADA Eagle Award Winner and was the youngest recipient ever to be honored with the highest available distinction in the used car industry…the National Quality Dealer award. Frank Myers Auto Maxx was recently recognized as the #1 Small Business in NC by Business Leader Magazine, one of the Top 28 Independent Automotive Retailers in the United States by Auto Dealer Monthly Magazine, one of the Top 10 Internet Auto Retailers in the Nation & one of the Top 3 dealerships to work for in the country by The Dealer Business Journal. Tracy is also the Co-Creator of the "Everybody Rides" program and author of the best selling book "Car Buying Secrets Exposed: The Dirty Little Secrets of a Used Car Dealer", available at Amazon.com and better bookstores. He is a Christian Business Owner whose goal is to run his business "By the Book". The dealership specializes in helping people find, qualify for and own the vehicle of their dreams with little or no money down…even with less than perfect credit.
 Contact
Frank Myers Auto Maxx
4200 North Patterson AvenueWinston Salem, NC 27105
SALES PHONE#: 336-767-3432
SALES WEBSITE: https://www.FrankMyersAuto.com
SERVICE PHONE #: 866-629-7585
SERVICE WEBSITE: https://www.frankmyersauto.com/winston-salem-auto-repair.html