Cheap Used Cars Winston-Salem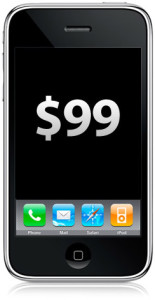 ANOTHER $99 Used Car Sale with Prices Starting AS LOW AS $99 DOLLARS is being held on Saturday, October 9th, 2010. Rain or Shine.
The owner of Frank Myers Auto Maxx, Tracy Myers, says "This sale is in support of the overwhelming response to the previous successful $99 Used Car Sales Events. Our volume of used cars has exploded! We have received a tremendous number of calls congratulating us on this popular event and requesting an encore presentation! This response has convinced us that people are looking for quality used cars and trucks at great prices! During this $99 Used Car Sales Event used cars, trucks, vans and sports utility vehicles will be sold for thousands of dollars below their originally marked price…with some being sold as cheap as $99!"
Frank Myers Auto Maxx Slashes Price

s
All vehicles will be on display in the secured area at Frank Myers Auto Maxx 4200 North Patterson Avenue in Winston-Salem, NC. At 12 noon on Friday, all vehicles will be opened so that buyers may inspect the vehicles until 7pm. That's when the dealership closes its doors to prepare for Saturday's festivities. On the windshield of each vehicle will be its normal retail selling price. When the sale begins at 10am Saturday morning, whoever is sitting behind the wheel in the vehicle when the posted price is slashed will have the first right to purchase the car at the slashed price. Prices will be slashed one time and one time only to the rock bottom price, including cars for only $99! They will continue to slash prices all day Saturday until every vehicle has been discounted. Then the store will be back to "business as usual".
Tracy stated, "Skeptics always ask if this sales event is a gimmick or if the $99 is a down payment. I always answer them the same way by saying NO…there are no gimmicks and the $99 is NOT a down payment. Some lucky people WILL be able to buy a vehicle for as low as $99! However, anyone that wants to participate MUST pre-register in person at the dealership. Pre-registration starts Friday October 1st at 10am and ends at 7pm on  Friday October 8th. If you don't pre-register, then you can't participate in the sale on Saturday…it's that simple. "
Everybody Rides At Frank Myers Auto Maxx
Myers has requested and expects representatives from the areas most liberal lenders and the areas most aggressive wholesale buyers to be available to offer the best financing and the most possible money for your trade in. He also said, "If you've had credit problems in the past, our Everybody Rides Program is here to help. Our goal during this sales event is 100% credit approval!"
During this event, everybody can get a car they want for a great price without telling anyone telling them they have to pay more because of their credit situation. If you've had problems in the past, simply bring in a current pay stub, utility bill and a valid drivers license to SAVE!
Frank Myers Auto Maxx has more than a million dollars worth of vehicles available on 4 acres for this tremendous event. Used cars, trucks, vans and SUV's will all be available with some being sold as cheap as $99!
Tracy further stated, "This is the absolute best opportunity for anyone seeking a used car, truck, van or SUV to get the best deal ever. It's a win-win situation for the dealer and the customer. It allows us to reduce our inventory and negates the costs associated with sending vehicles to dealer auctions." Directions and Contact information for Frank Myers Auto Maxx can be found by visiting https://www.frankmyersauto.com/contact.html
*Price does not include tax, license or title documentation fee. Must be 18 years old and have a valid drivers license. Vehicles subject to prior sale. Financing is NOT available for $99 vehicles.
CONTACT:
Frank Myers Auto Maxx
4200 N. Patterson Avenue
Winston Salem, NC 27105
(336) 767-3432