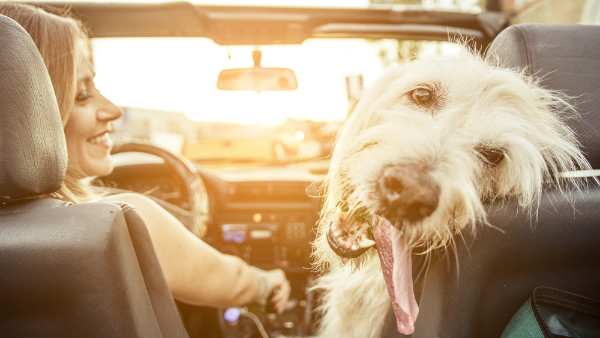 You love your dog and wouldn't even think of going on a trip somewhere where your loyal friend couldn't be by your side. Of course when you're looking for a new-to-you car, the same logic applies! Find a vehicle that's equipped to bring your best friend along for the ride at our used car dealer in Winston-Salem. Here are a few things to look out for, and some suggestions about what fits the bill!
Space Is At a Premium
Ample cargo space is crucial when you're bringing your pet along for the ride. Whether you're carting around your dog's stuff for a long haul or simply going on a trip to the dog park, generous rear room with plenty of air, be it through a window that opens or a climate controlled cargo area. The optimal setup is a space with flat sides (no spare tire kept in it) and a method of securing your dog's harness or carrier.
Station wagons, such as the hardy Subaru Outback, or lower SUV crossovers such as the Ford Edge are great choices for pet owners, because in addition to having plenty of space, they're low to the ground and easier for Fido to jump in. However, we understand if you need a pickup truck to handle everyday tasks. The Chevy Silverado is a great pick for a pet-friendly pickup, as it is equipped with easy-to-clean seating and all-weather floor mats. Once you've picked out the vehicle that passes your high standards and your canine's comfort test, don't despair on how to pay for it. Simply apply for an auto loan right here in Winston-Salem and we'll be happy to work out a plan that accommodates your needs.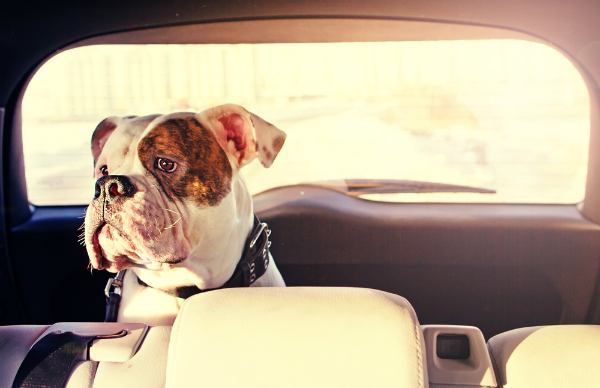 Don't Slouch on Safety
Cutting corners when it comes to safety is never a good idea, but if you can't stand the thought of something happening to your pup, read up on the safety features of your favorite vehicles. Crash test ratings and a review of a vehicle's tie-downs, latches, and other securement methods will prove useful when determining whether or not it's suitable for your canine companion.
It's true that we believe that everybody has the right to ride. If that includes your pet, so be it! Contact Frank Myers Auto Maxx today and talk to us about what we can offer you and your best friend.