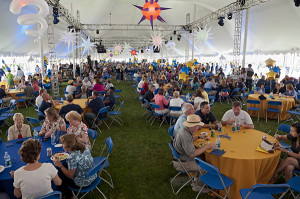 Frank Myers Auto Maxx is excited to announce that they have scheduled their annual Community Appreciation Picnic on Saturday, June 16, 2012 from 11am to 3pm. The event will be held behind the dealership in the customer parking area and feature acres of free food cooked on the port-a-pit grill, bounce houses and rides for the kiddos,  Blue Ridge Ice Cream, several race cars, the cash cage and much more. Making appearances will be Lanky Lou, Uncle Frank and Bolt. Also making an appearance will be professional wrestler #1 George South, who will be signing autographs. Admission is free, regardless of whether a persons car was bought from Frank Myers Auto Maxx or not, and the public is invited to participate in the festivities.
Saying Thanks To Winston Salem
Tracy Myers, owner of Frank Myers Auto Maxx, said, "Our customer appreciation picnic is my families way of saying thank you to great folks in this community for always supporting the dealership. It's always a lot of fun and I'm not sure who enjoys it more…my Team Members or our customers." Myers continued, "I'll be here that entire day and it's my sincere wish that I get to shake everyone's hand and say hello. So please drop by, have some great food and introduce yourself. The pleasure will be all mine."
Getting To Frank Myers Auto Maxx
Frank Myers Auto Maxx is located at 4200 North Patterson Avenue in Winston Salem, off of Highway 52 at Exit #114. For more information, please call 336-767-3432.