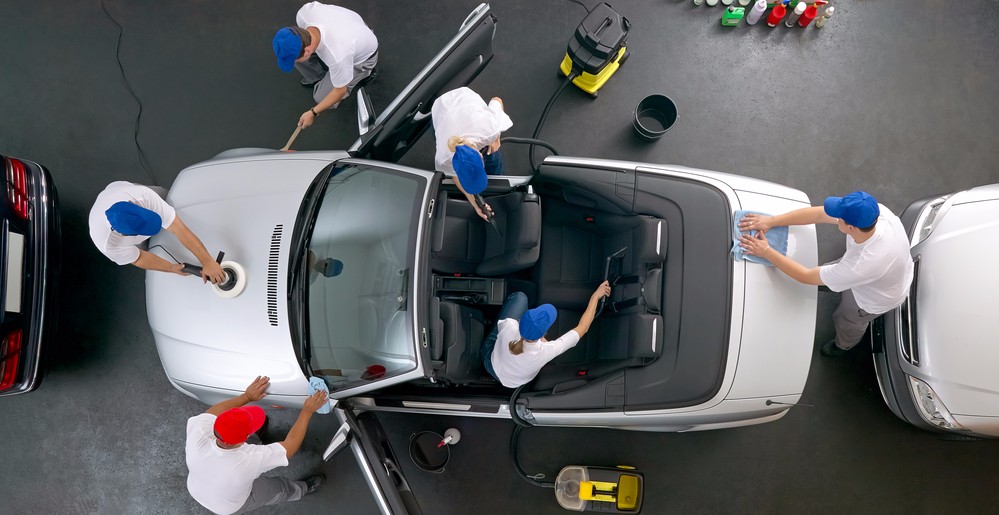 As much as you love your car, you've decided to part ways. It's served you faithfully, but sometimes it's just time for something different. Luckily, you can trade in your vehicle at our Winston-Salem used car dealership. Before you visit us, though, here's some advice everyone should follow before they take this step to get the most out of their ride.
Iron Out the Kinks:
Cars are like people: they get quirkier as they age. At this point, there are probably some traits about your vehicle that you don't even notice anymore, but may be a detractor for someone assessing the car's value. Things like a ripped headliner, a window that doesn't go down, or a particularly creaky door may be worth paying to fix, as you may wind up getting that money back when you trade it in.
Then, there are tires. Tires can be costly to replace, so it may not seem worth it to do so right before you get rid of the car, but in some cases it's not a bad idea. Extremely worn tires will certainly pull from the value of your car, so it's probably best to replace them. Ultimately, though, the best way for Winston-Salem drivers to avoid these last-minute costs is to bring their vehicles in for routine maintenance!


A Thorough Washing-Up:
When's the last time you gave your car a thorough cleaning? If you're not sure when, it's been too long! Vacuum the interior, wash and wax the exterior, clean the wheels until they're gleaming, and even apply tire shine. Or save yourself some time and bring it to our auto repair center, as we offer car spa services at a variety of price points.
Get It Gleaming:
Minor cosmetic issues and curb rash (the marks left on your car when you accidentally scrape your wheel against the curb) are inexpensive to repair, and will considerably boost the aesthetic of your vehicle. However, don't go too crazy: dents that require buffing or painting may not be worth the cost to fix. These are little things that are easy to do but, if left unattended, may knock down your vehicle's value.
When you visit Frank Myers Auto Maxx to look at your next new-to-you car, be sure to bring your current vehicle to trade. There's nothing more satisfying than getting credit towards your next truck, car, van or SUV you fall in love with on our lot!