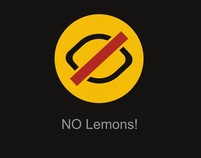 If you buy a good used vehicle, you can save some serious money.
When shopping for a used car, Tracy Myers of Frank Myers Auto Maxx says your mechanic should be a part of the process.
"You should always consider taking any used car you are considering buying to an independent mechanic to have it looked at. If you have a relationship with a mechanic take it to them. They are usually going to charge anywhere between $50 and $125, depending on where you take it" said Tracy.
If the car turns out to be a lemon, that $100 or so can save thousands,.
Winston-Salem Auto Repair Can Protect You
While mechanics can make sure it's in good shape mechanically by giving the car a thorough inspection, Tracy says it's also important to know the history of the vehicle.
Vehicle history reports should be available at no cost from a reputable dealership or at a small cost online. And Tracy says they provide important information for the consumers to consider.
"However, there may be things that aren't included in that report and that's what consumers should keep in mind is. For example, if the owner didn't file a police report or file an insurance claim after an an accident, it may not show up on that report," said Tracy.
That's another reason to have a mechanic inspect the vehicle prior to purchase.
Tracy also says those buying from a private owner, ask for the car's maintenance and repair records Customers buying from a dealership should check out its reputation by "Googling" the dealers name. And, Tracy says finding financing should begin with people that know you.
"If you're thinking about buying a car, you should always start  with somebody that actually knows you…like your bank. It's also smart to shop around for an auto loan before you start  looking for or negotiating on a car. That way you'll potentially get a better deal because those two negotiations can be done separately."
Test driving the vehicle is also another important part of the process. Take it on the local roads and on the highways. Drive it with the air conditioning off and on. While it's smart to test the radio and sound system,  it's also a good idea to drive the vehicle with it off. That way you can listen for any bumps, rattles and noise that shouldn't be there.
ABOUT FRANK MYERS AUTO MAXX
The original Frank Myers Store was started more than 83 years ago by Frank Myers, the Great-Grandfather of the current owner Tracy Myers and the Grandfather of the previous owner, Franklin Myers. Tracy has spent the past 15+ years trying to change the landscape of the car business and the bruised reputation of car salespeople all over the country. Tracy was one of the first 100 Certified Master Dealers in the Nation, a NIADA Eagle Award Winner and was the youngest recipient ever to be honored with the highest available distinction in the used car industry…the National Quality Dealer award. Frank Myers Auto Maxx was recently recognized as the #1 Small Business in NC by Business Leader Magazine, one of the Top 28 Independent Automotive Retailers in the United States by Auto Dealer Monthly Magazine, one of the Top 10 Internet Auto Retailers in the Nation & one of the Top 3 dealerships to work for in the country by The Dealer Business Journal. Tracy is also the Co-Creator of the "Everybody Rides" program and author of the best selling book "Car Buying Secrets Exposed: The Dirty Little Secrets of a Used Car Dealer", available at Amazon.com and better bookstores. He is a Christian Business Owner whose goal is to run his business "By the Book". The dealership specializes in helping people find, qualify for and own the vehicle of their dreams with little or no money down…even with less than perfect credit.  For more information on Frank Myers Auto Maxx, please visit their website at: http://www.frankmyersauto.com
CONTACT
Frank Myers Auto Maxx
4200 North Patterson Avenue
Winston Salem, NC 27105
336-767-3432
http://www.FrankMyersAuto.com